Welcome to
LaurelHill Shelties!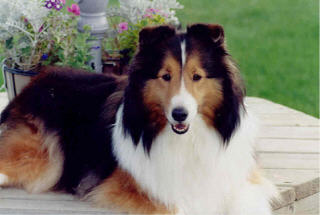 We are a small hobby kennel
located in the
heart of "God's Country". Our Homestead,
established in 1993, is located in rural Westby and
situated on 7 acres on a ridge top with a spectacular
sunrise and sunset view. We are located just 25 miles
southeast of La Crosse, Wisconsin, in an area untouched by
Glacial Drift. The hills and hidden valleys have a peaceful
beauty of its own with winding country roads and scenic
rivers, enticing you to explore. Here, with our beloved

Shelties, who are our precious family members, spend
a lot of time each day frolicking around the fenced
in play area. Our shelties spend most of their day with us in the house. They would rather be with us, resting on the couch, watching TV, playing or helping with dinner. No kennels here.
I am presently active in conformation, where it is fun to show our shelties and meet wonderful people who enjoy the same. I have also pursued a ministry in volunteer programs with our shelties in our local nursing homes. It is so rewarding to see the faces of the residents light up when one of the shelties walk in their room.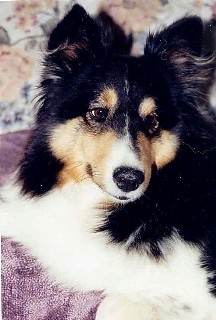 WESWYN JODI OF LAURELHILL

UKC CH lAURELHILL GOODTIMES FOREVER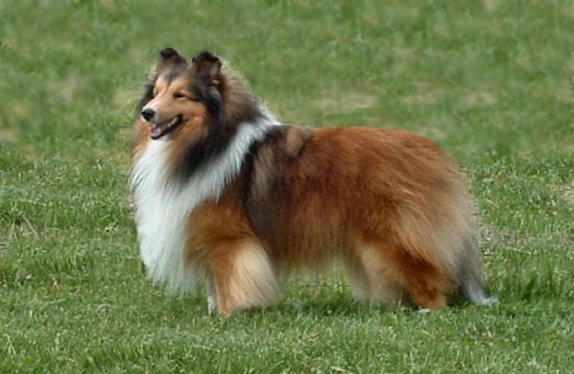 Nikki x Jodi puppies 7 weeks old...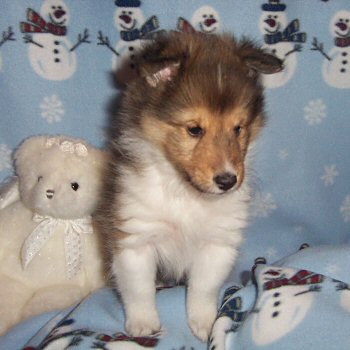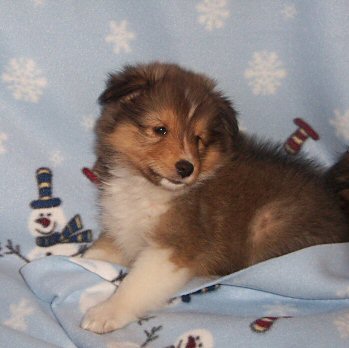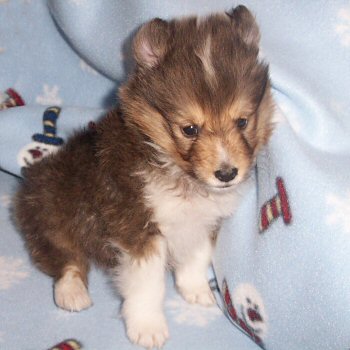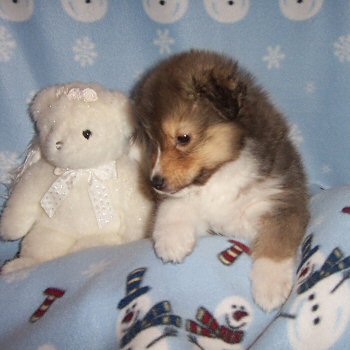 To see more pictures and pedigree of this litter

Please click here to visit our puppy page
We are excited with the Nikki x Jodi cross!!!
Their wonderful pedigree has produced
nice quality puppies!
We are very, very pleased!!!
Our breeding program is focused on the whole dog and that special quality - their endearing charm and wit.
We will be delighted to answer any questions you may
have or just chat with you about Shelties.
Hope you enjoy your visit with us and our shelties and come again
view guestbook

sign guestbook
Copyright � 2000-2005 All Rights Reserved � 2000 Laurelhill Shelties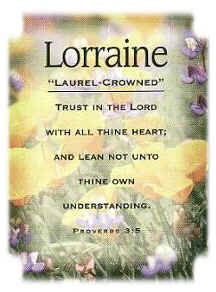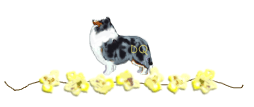 This site designed and maintained by Lorraine Harnwell